Introduction & Benefits
Cygnet Tax Tech's Vendor Process and Compliance platform is a web-based solution that supports end-to-end business processes such as quotation submission by vendors, quotation comparison, purchase order mapping, vendor ASN, and payment tracking. It helps to seamlessly manage the vendors & suppliers and perform reconciliations easily.
Use a single platform to collaborate with all your vendors
Create a transparent ecosystem between buyer & supplier
Check vendors' invoice status & manage their payments
Raise notifications on mismatched invoices
Enhance visibility of all vendor documents that include PO, RFQs, Quotation, Invoices, ASN & GRN and more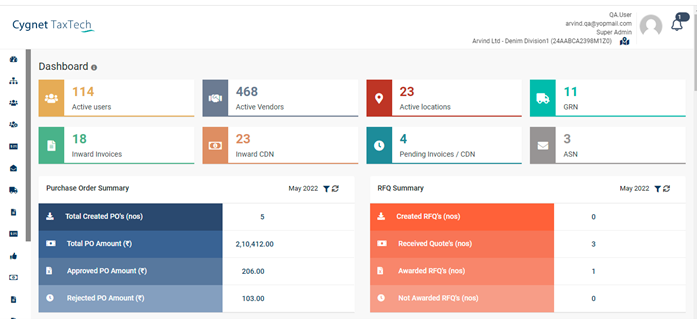 This solution is best for:
Enterprises
Learn how companies across industries such as manufacturing & banking manage thousands of vendors with minimal effort.
SME/MSME
Choose the right vendor management platform, automate workflows, track payments and more.
Testimonials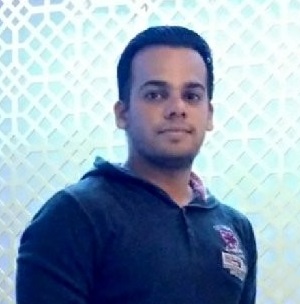 Cygnet e-invoicing and GST Filing processes are very robust and accurate. We have faced zero failures so far. The API integrations have been seamless. The team at Cygnet has been very supportive and always available for any type of queries. From initial discussions till go live phase they have been helpful and understanding. The portal is very descriptive and easy to understand for all the users. Thanks, team, for all the efforts put into the solutioning and designing, making our processes smooth and fast.
Mr. Vaibhav Chaudhary
Associate Director | Elastic Run
Data connector ecosystem
SFTP based integration
Automate file-based data extraction and transfer, complex compliance validations with scheduling capability, inbuilt notification for each of the actions and more with SFTP based integration.
API based approach
Facilitate real-time data extraction and transfer with minimum Data loss points with enriched and passthrough APIs available.
Data Validations
450+ built-in data validations for compliance, financials, data sanity and availability.
Backward integration
Enable backward integration approach to match purchase entries & vendor invoices with IRN sync within the existing ERP system.
Value added offerings
Unified portal
Facilitate IRN generation & cancellation, advanced invoice reconciliation with GSTN data and oracle data & with GSTN data (GSTR 2A data), vendor payment information & payment status management, single upload for multiple return periods, multiple entities and sales and purchase invoices for both vendors and customer/tenants and more.
Accounts payable
Manage invoices received from vendors at one place and streamline the vendor payment process for improved payments & compliance decisions.
Purchase invoice digitization
Automate and optimize posting purchase entries in the existing system ensuring vendor reconciliation, data accuracy and security.
GL reconciliation
Generate smarter reports such as sales reconciliation (SR vs sales GL), purchase reconciliation (PR vs PUR GL), incorrectly claimed ITC (PR vs GSTR -2A), GSTR-3B vs GSTR-1 (Tax comparison), GSTR-3B vs GSTR-2A (ITC comparison), Turnover reconciliation, RCM as per books vs GSTR-3B and more.