Introduction
Managing taxes is not an easy task with evolving reporting and compliance obligations. Cygnet TaxTech presents a comprehensive solution that helps businesses with all indirect tax compliance requirements, including e-Invoicing, e-Way bill, indirect tax return filing, audits, and others.
Perform compliance at unmatched speed
Keep track of your tax deadlines
Features suitable for enterprises, small & medium-scale businesses, ERP Providers, Chartered Accountancy firms and moreC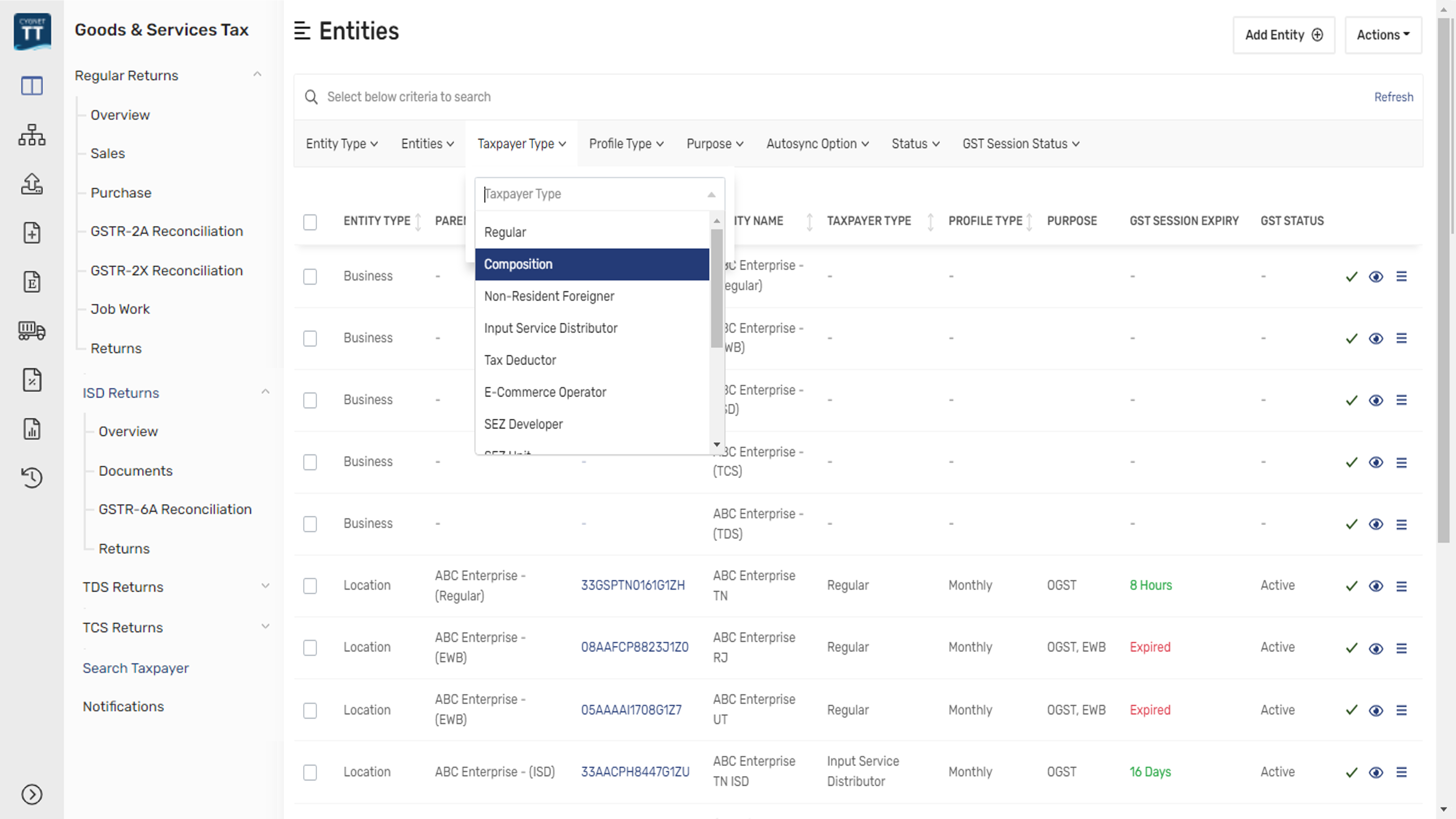 This solution is best for:
Enterprises
Learn how Cygnet TaxTech's Unified Portal can help you and your vendors stay compliant.
SME/MSME
Leverage a variety of indirect tax solutions to automate tax operations and stay focussed on your core business activities.
CA Firms
Read how your clients can save time and effort with Cygnet Tax Tech solutions.
ERP providers/Integrators
Integrate your client systems with automated tax solutions of Cygnet Tax Tech and help them become complaint hassle-free
Testimonials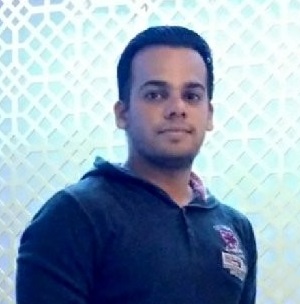 Cygnet e-invoicing and GST Filing processes are very robust and accurate. We have faced zero failures so far. The API integrations have been seamless. The team at Cygnet has been very supportive and always available for any type of queries. From initial discussions till go live phase they have been helpful and understanding. The portal is very descriptive and easy to understand for all the users. Thanks, team, for all the efforts put into the solutioning and designing, making our processes smooth and fast.
Mr. Vaibhav Chaudhary
Associate Director | Elastic Run
Unified automated solutions

Data extraction & conversion module
Extract data from multiple ERP Systems & legacy systems, offering a single source of truth​, accurate, complete, and relevant data
SFTP based integration
File-based data extraction process via SFTP based integration to automate complex compliance validations with scheduling capability​ and inbuilt notification for each of the actions
API based approach
Real-time data extraction and transfer with enriched and passthrough APIs result in minimum data loss points
Data validations
Comprehensive built-in data validations for compliance, financials, data sanity and availability
Value added offerings
e-Invoicing solution
e-Invoicing Solution can help companies generate e-Invoice along with IRN, QR code scanning, tracking, verifying and many more
e-Way bill solution
Integrate any ERP with e-Way bill solution to push data to the NIC portal for a near real-time e-Way Bill number generation and synchronize it back with the ERP
GST returns
Auto preparation of summary data by raw data, data upload for reconciliation purposes with source ERPs​, file all GST returns and do more with GST returns module
Accounts payable
Streamline vendor payment cycle, make vendors compliant, enhance invoice management, avail blocked ITC, take corrective vendor payment decision incase of non compliant vendors by automating account payable process
Purchase invoice digitization
Automate purchase entries by scanning the QR code or signed JSON response file and e-Way Bill & 2A data, reconcile vendors and invoices timely and do much more
GL reconciliation
Enhance efficiency and effectiveness in making financial decisions, get assistance with the pre-audit requirements, simplify the sales GL, purchase GL, Liability GL & more such reconciliations, and more with the GL reconciliation module
Accounting Software
Accounting Software offers customized invoices with logo and signature​, inbuilt GST returns GSTR1, GSTR2A, GSTR3B, ITC-04 & GSTR-4​, reports such as stock journal, stock transfer, and more
Invoice Generation Tool
Automate invoicing process, generate GST e-Invoices & e-Way bills, track vendors, simplify payment cycles, enable digital & electronic signatures, and more