Introduction & benefits
Cygnet TaxTech offers an integrated indirect tax solution for preparing, filing, validating, and reconciling all GST returns as well as generating e-Invoices & e-Way bills via a single platform. This solution can be easily integrated with any ERP or accounting system to extract data from all business systems.
Manage huge voluminous data in bulk
Integrate with any ERP or accounting software & import data with near to zero errors
Match invoices quickly and avail maximum ITC
Gain smarter reconciliation for sales, purchase & tax comparison or setoff reports for enhanced insights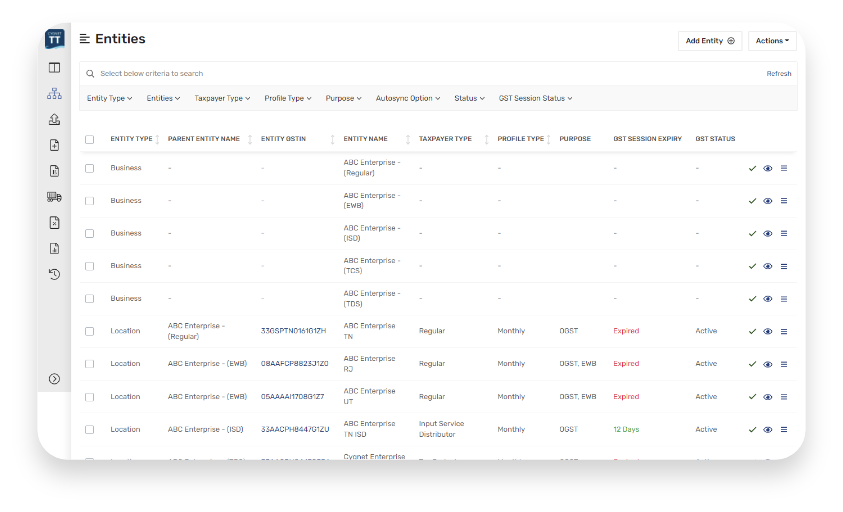 This solution is best for:
Enterprises
Learn how an Oil and Gas giant achieved efficient indirect tax reconciliation with Cygnet TaxTech
SME/MSME
File returns at speed to keep your business compliant
CA Firms
Help your clients file returns without any hassles with Cygnet TaxTech
ERP providers/Integrators
Cygnet TaxTech architect can help your clients integrate any system easily
Testimonials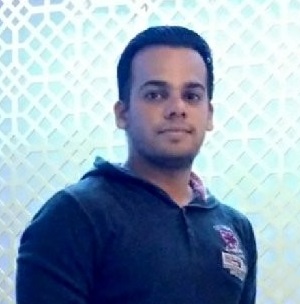 Cygnet e-invoicing and GST Filing processes are very robust and accurate. We have faced zero failures so far. The API integrations have been seamless. The team at Cygnet has been very supportive and always available for any type of queries. From initial discussions till go live phase they have been helpful and understanding. The portal is very descriptive and easy to understand for all the users. Thanks, team, for all the efforts put into the solutioning and designing, making our processes smooth and fast.
Mr. Vaibhav Chaudhary
Associate Director | Elastic Run
GST returns automation solution

Data extraction & conversion module
Collect data from multiple business systems to prepare it in the required format with Data Extraction & Conversion module
SFTP based integration
Integrate the existing system with any ERP or Accounting system to transfer data back and forth between the systems batch-wise and accelerate financial activities
API based approach
Integrate with any source system, such as ERP, Tally, Oracle, SAP, etc., quickly and accelerate the process of data exchange through API/FTP integration
Data validations
Improve data quality with multiple checks & prepare the data per the GSTN approved format for e-Invoice & e-Way Bill generation and return filing
Backward integration approach
Utilize backward integration approach and sync the existing system with IRN to match vendor invoices post purchase entries
Value added offerings
Unified portal
Integrate any ERP system to extract data from systems, cleanse and massage data, and automate e-Invoice and e-Way bill generation, file returns quickly and more with Cygnet Tax Tech's unified portal
Accounts payable
Cygnet TaxTech's accounts payable approach automates the AP cycle, improves vendor payments and invoice management to file GST returns hassle-free and improves operational efficiency
Purchase invoice digitization
Automate posting purchase entries in ERP systems, reconcile the vendors and invoices on time, file timely GST returns and avail ITC accurately with purchase invoice digitization
GL reconciliation
Make smart financial decisions and get assistance with the pre-audit requirements. Save time & efforts with automated sales GL, purchase GL, Liability GL & more such reconciliations, and file GSTR 9 without any delay with GL reconciliation, Get ready with accurate data before year end
Invoice verification
Perform a thorough health check of the invoices available for discounting purposes & validate them through GSTN, IRP and NIC data for transaction verification & authenticity
Compliance tracker
The global tax head can now track tax compliance submissions and get the real-time status across all geographies of the organization
Unblock ITC
Digitize repetitive tax processes with managed services, an automated reconciliation engine & unblock maximum ITC with improved business efficiency