Introduction & Benefits
As per Government notification, from 1st April'22, electronic invoicing(e-Invoicing) is mandatory for all companies with turnover above Rs. 10 crore. Cygnet Tax Tech presents an e-Invoicing solution that helps small & medium scale businesses, chartered accountants, ERP providers and more to automate their e-Invoicing journey hassle-free.
Solutions suiting your business needs
Integrate accounting software
Connect Cygnet Tax Tech Invoicing tool with the existing accounting system to start generating e-Invoices and e-Way bills.
Integrate any ERP system
Connect the existing ERP system via Cygnet API to generate e-Invoices and e-Way bills.
Get an automated accounting software
Cygnet FACE GST Accounting software help businesses generate e-Invoice and e-Way bill in bulk.
End-to-end e-Invoicing ecosystem
Enterprise-ready e-Invoicing solution helps companies generate bulk e-Invoices in one click.
This solution is best for:
SME/MSME
Get best suited Tax Tech solutions for your business.
CA Firms
Learn how you can help your SME/MSME clients digitize e-Invoices and e-Way bills with Cygnet TaxTech solutions.
ERP providers/Integrators
Explore solutions friendly to your ERP with Cygnet TaxTech.
Testimonials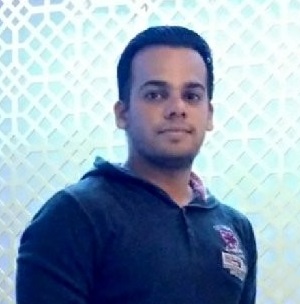 Cygnet e-invoicing and GST Filing processes are very robust and accurate. We have faced zero failures so far. The API integrations have been seamless. The team at Cygnet has been very supportive and always available for any type of queries. From initial discussions till go live phase they have been helpful and understanding. The portal is very descriptive and easy to understand for all the users. Thanks, team, for all the efforts put into the solutioning and designing, making our processes smooth and fast.
Mr. Vaibhav Chaudhary
Associate Director | Elastic Run
Data connector ecosystem
Integrations
Leverage Cygnet passthrough APIs for SAP, Oracle & ERP systems or accounting software and real-time integration option via APIs for automated bulk e-Invoice & e-Way Bill generation.
Value added offerings
Accounting software
Auto-synchronize scheduling e-mails for the missing transaction entries in the general ledger, generate e-Invoices & e-Way bills, generate multiple MIS reports including detailed transaction-level & summary of each journal entry and automate other accounting workflows with accounting software.